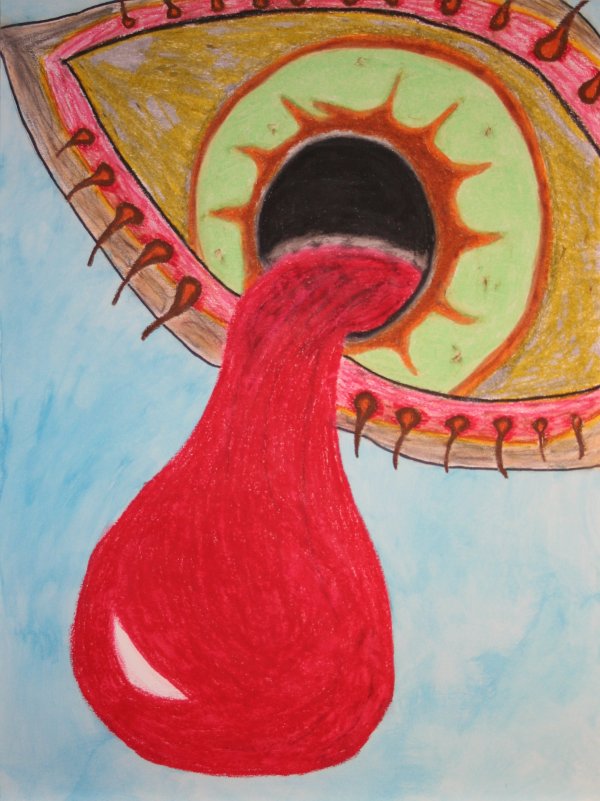 Going Big
Up until July 2015, all of my migraine art was done in my private journals and still is for the majority of the drawings I make. But on July 7, 2015, I got the urge to do something larger and more involved. I got a large piece of paper and broke out the oil pastels. I made a self-portrait with an aura (see below). Since then I have done several large pieces, as you can see by the picture of my living room below.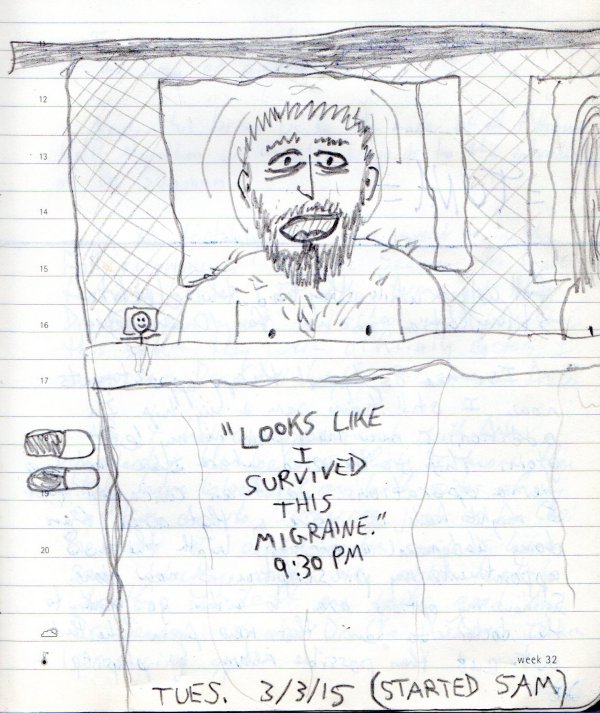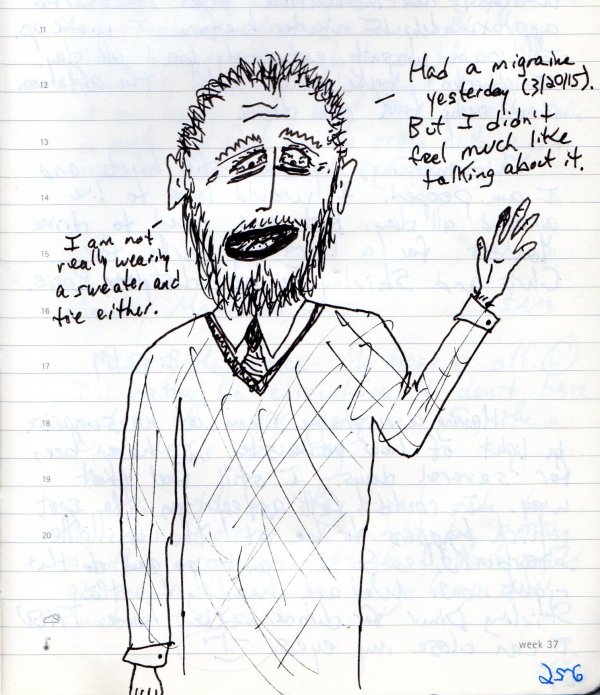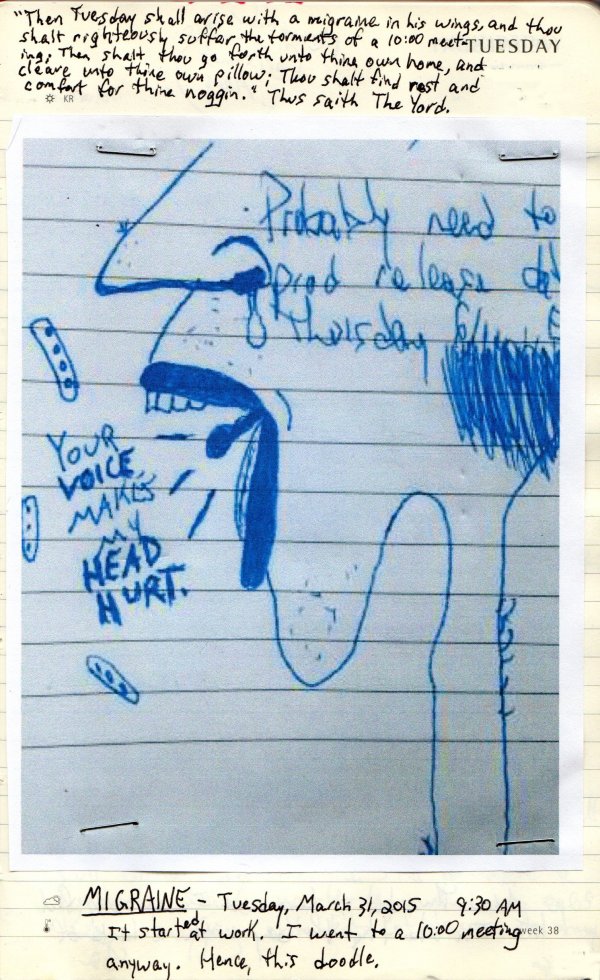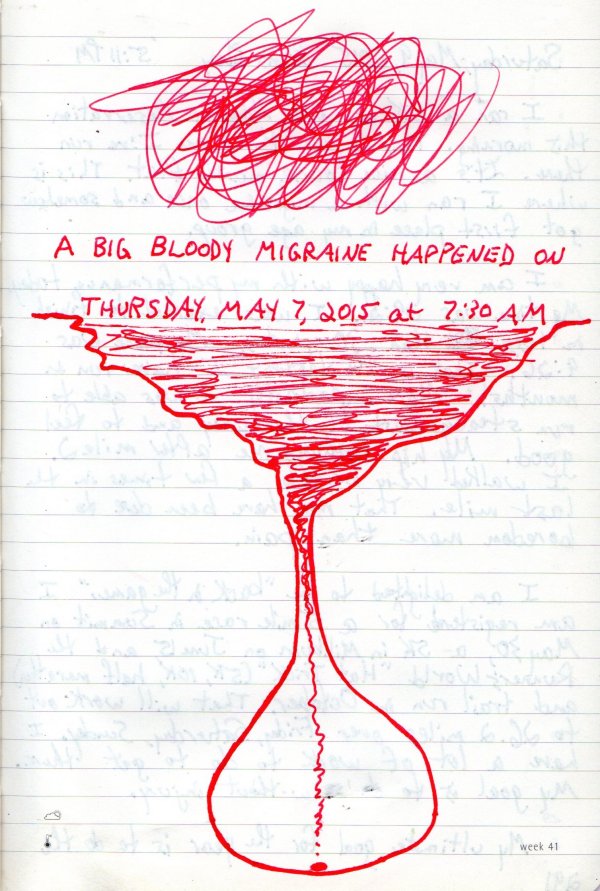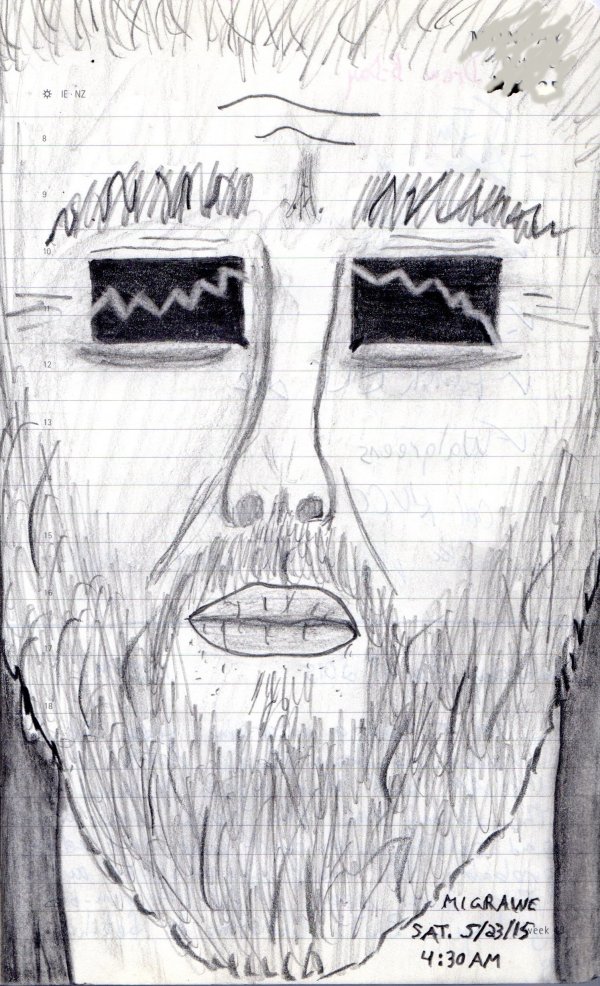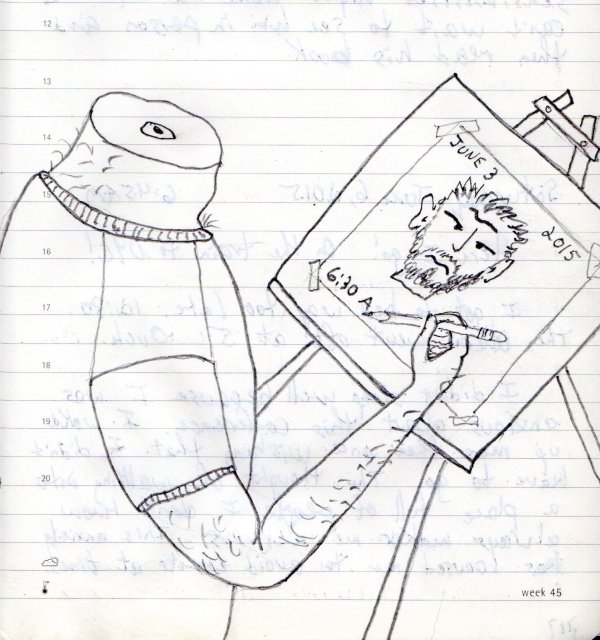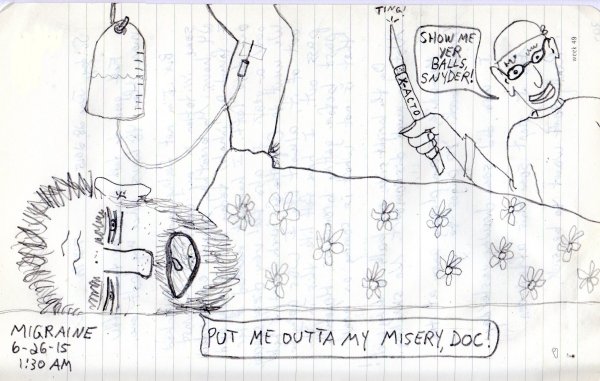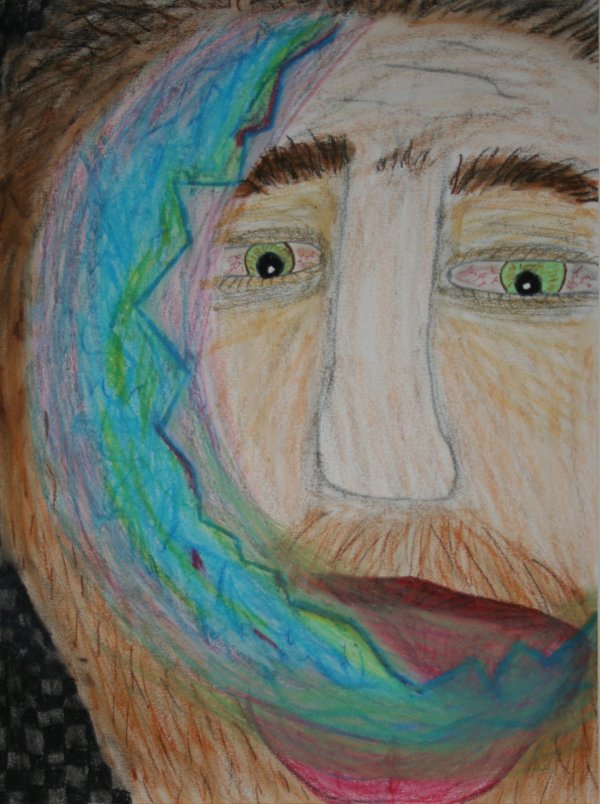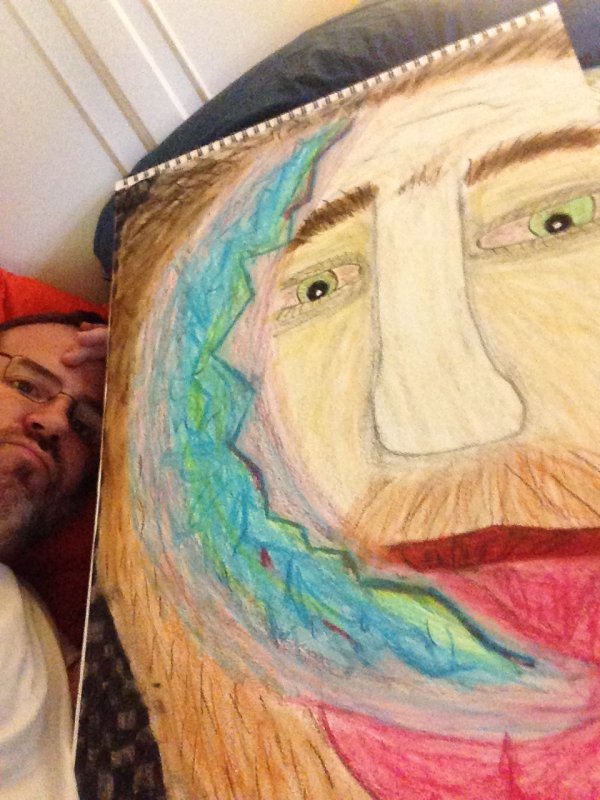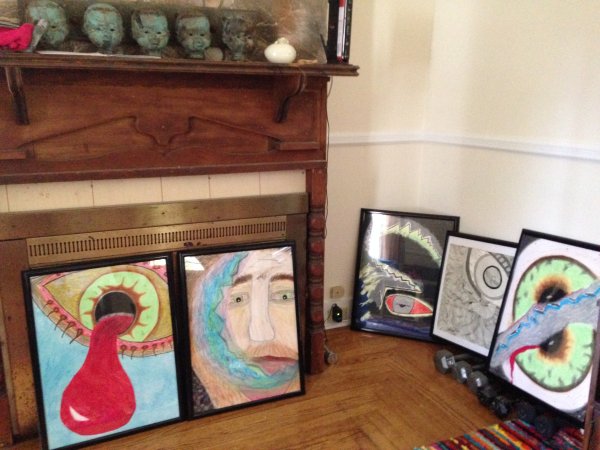 Additional Info on My Migraine Art
For some notes on migraine art, please read Why I Make Migraine Art.
More migraine art can be found by going to the Migraine Art link on the navigation bar above.
End of Gallery #10